Discover more from The Outfield
NYCFC's internet bleacher section
Seven Teams From Now
With a critical stretch of the season ahead, is NYCFC gonna do somethin'? Or are they just gonna stand there and bleed?
The American zeitgeist draws heavily from the Western genre tropes of the lone wolf protagonist, perseverance against the harsh elements of the West, and the lawman turned to extrajudicial violence on a quest to right wrongs. These gritty tales of survival captivate audiences. Similarly, in sports, the most captivating stories in sports are about underdogs succeeding against the odds. New York City Football Club is currently down on their luck and about to face a brutal stretch of opponents. With wily managers, designated players wearing the black hat, and unpredictable spring weather, every match has the potential for a shootout or a dud.
Although Nick Cushing, the Englishman leading the club during its most tempestuous moment, won't be confused for a cowboy, his gumption is what's on display. Ronny Deila had the energy, Dome Torrent the savvy tactics, Patrick Vieira the gravitas of greatness, and Jason Kreis had a puncher's chance. Over the course of the 34 games under Cushing, he has had the opportunity to define his own leadership style and values. 
Seven Men from Now (1956), is a classic Western film that centers around Ben Stride, a former sheriff seeking revenge against seven men who wronged him. The film's central themes include perseverance, determination, and overcoming adversity. The Pigeons must rely on those values in their next seven games to get where they want to be. With a dense schedule, potential injury risk, and lack of a potent threat at striker, the Wanderers will have to write their own hero's journey. Just as the protagonist overcame his numerous opponents, NYCFC will need to persevere and show their mettle in the upcoming games.
---
Game One (5/6): Away at Charlotte FC
Manager: Christian Lattanzio
Spaghetti Western Equivalent: Franco Nero
Lattanzio is a young, up-and-coming coach who has made a name for himself with passion and intensity. Nero, who starred in the classic Django (1966), is similarly known for his fiery performances and charismatic screen presence.
NYCFC's May slate opens with a team that on paper may be the easiest opponent of the month. However, this game is still intriguing because Christian Lattanzio, a former NYC assistant under Vieira, brings a record of 2-0-0 against our heroes and will be highly motivated in one of the hottest seats in MLS. While NYCFC has the edge on talent, they were outworked in each of their prior games against Charlotte. This tough, and physical road test will set the tone for the month ahead.
---
Game Two (5/10): Away at FC Cincinnati
Manager: Pat Noonan
Spaghetti Western Equivalent: Terence Hill
Noonan is a coach who emphasizes teamwork and camaraderie, much like Hill's character in My Name is Nobody (1973). Both are charming and affable, with a knack for bringing people together.
The Open Cup draw was not kind to NYCFC, as they face the number two team in the East on the road to begin their campaign. Traveling to the other side of the Appalachians will be a challenging start. Cincinnati has no silverware besides a fistful of spoons, and will likely field a strong lineup at home seeking victory. This presents Cushing with an opportunity to rotate in reserves, and hopefully, he picks the right weapons from the arsenal. We can expect to see an outmatched and green team face off against intense pressure and a home crowd eager for success. Do you hear that? That's Matt Freese's bell ringing.
---
Game Three (5/13): Away at New York Red Bulls
Manager: Gerhard Struber
Spaghetti Western Equivalent: Lee Van Cleef
Struber is a coach who emphasizes discipline and defensive organization, much like the characters played by Van Cleef in Westerns like For a Few Dollars More (1965). Both are unflappable and cool under pressure.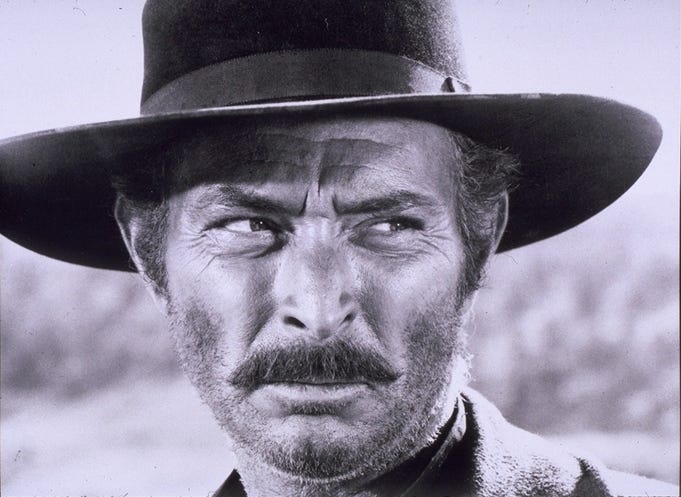 The upcoming games against the Red Bulls will be like an iconic Western barroom brawl. The Red Bulls have spent the season ashamed and embarrassed, with ugly events on the field beyond their usual brutalist style. They're the run-down disheveled henchman missing a few teeth and any human emotion besides pure white-hot rage. This will be a knockdown, drag-out game where even the winners will limp off the field. Somebody's getting thrown through a plate glass window, but hopefully, no bystanders take a ball to the face.
---
Game Four (5/17): Away at Orlando City
Manager: Óscar Pareja
Spaghetti Western Equivalent: Yul Brynner
Like Yul Brynner in The Magnificent Seven (1960), Pareja is a skilled leader who assembles diverse teams. Making strategic and tough decisions are hallmarks of both men.
The Pigeon's final game of a brutal four-game away stretch sees them fly down to Orlando, where they will face a veteran manager under pressure to win after a significant investment in the squad. No magic will be found in this kingdom; only a bitter rivalry, born out of pure enmity, is bound to bring out the best qualities in both teams. This is an opportunity for NYCFC to exorcize the grinning specter of Rodrigo Schlegel's playoff heroics and put a little more heat under Óscar Pareja's saddle.
---
Game Five (5/27): Home vs. Philadelphia Union
Manager: Jim Curtin
Spaghetti Western Equivalent: Eli Wallach
Curtin is a coach who values creativity and attacking flair, much like Wallach's memorable performance as the bandit Tuco in The Good, the Bad and the Ugly (1966). Both are known for their unpredictability and ability to keep opponents on their toes.
Philadelphia is a miserable team to play. They have all the nastiness and high-octane nihilism of the Red Bulls, where the only winning move is to play as little as possible. Despite their aggressive approach, they have shown the ability to create moments of beautiful attacking brilliance out of chaos. Even at home, this will be a true test for NYCFC, as the Pinkerton-like Union players are out for revenge for all the winning NYCFC has done while they were down and out.
---
Game Six (5/31): Home vs. FC Cincinnati (again)
NYCFC will face off against the Skyline Chili Boyz for a second time. Last season's encounter saw the club flip a 3-0 deficit into a 4-4 tie in June, while Thiago Martins' personal nightmare led to a 1-1 draw in September. This Cincinnati team is vastly improved from their previous iterations, which were plagued by a long history of failure. Cincinnati and its fans have an inferiority complex, and they will seize every chance to knock down a historically successful team like NYCFC. The penultimate game of May might be a walk in the park, or it might be a rumble.
---
Game Seven (6/3): Home vs. New England Revolution
Manager: Bruce Arena (Career 1.73 PPG)
Spaghetti Western Equivalent: Charles Bronson
Arena is a veteran coach with a no-nonsense style and a reputation for getting results, much like Bronson's characters. Both are tough, grizzled veterans who have seen it all and aren't easily rattled.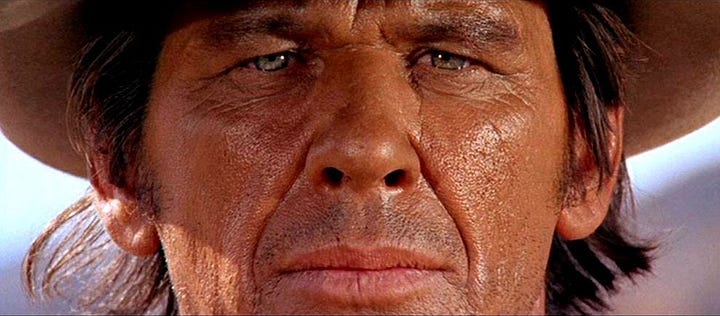 No Western is complete without a showdown, and Bruce Arena fits the bill as the ultimate black hat. Like Judge Holden from Cormac McCarthy's Blood Meridian, Arena is a larger-than-life figure in American soccer who seems untethered from history and the passage of time, with an aura of irrepressible invincibility as every time you think he's passed it he works his way back to the top of the table. Arena is known for his tough, efficient teams that may seem a bit old-fashioned at times. The Revolution sit atop the table right now and would provide a fitting end to the most grueling stretch of the season if they remain there at the end of May.
---
This stretch in May will be a critical test for NYCFC featuring a murderer's row of rivals, tough road contests, and elite competition. While it won't determine the entire season, the results will reveal much about the team's capabilities. In every game, they will face a battle, and they may not be favored to win, even on their home turf. As observers, the trick will be to maintain a perspective of what this team can and will accomplish even when things look grim. There may be some ugly losses and draws, but hopefully, there will be some hard-fought wins. If NYCFC can earn over nine points from these seven games, it would be a well-earned ride off into the sunset. ❧
Image:  Frederic Remington, The Stampede